Why Choose Olina Balloon for Christmas Party Decoration?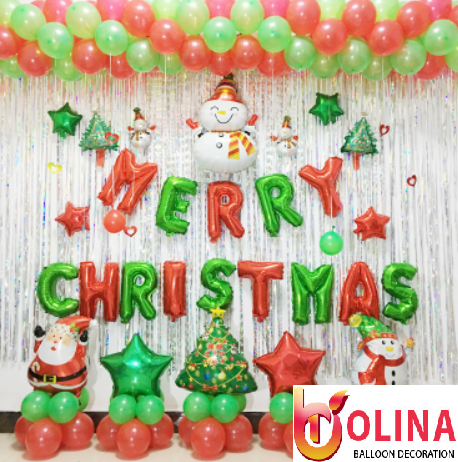 Our service's quality is excellent and never deteriorates. Quality never suffers, regardless of how challenging the circumstances or the work is. We now rank among the top New Year and Christmas Party balloon decorators in Faridabad thanks to our expertise in managing themes, artistic eye, and ability to decorate an event skilfully.
Organise A Great Party: Our expert decorators can help you choose the best party theme. Olina balloon's Xmas tree decoration is unique and amazing. So, you can give the responsibility to use for better execution.
Choose A Great Theme: We can suggest the best party theme for you when book decorators near me. With our specialists, you no longer have to worry about deciding on a theme if you run out of ideas. Our experts know how to combine balloon colours to create an eye-catching party theme.
Choose An Affordable Service: Olina decorations are popular for offering a high-quality and affordable service. You can request to get a quote from us before booking the services.